Wanna Trade?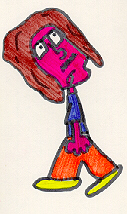 Audio:

Audio Concerts:
Sunrise Music Theater, Ft. Launderdale, FL 7/22/87
Imperial Theater St. John, New Brunswick, Canada 3/21/95
Magic Mountain, Valencia, CA 4/8/95
Toad's Place, New Haven, CT 5/28/96
Westbury Music Fair, Westbury, NY 5/30/96

Audio Interviews:
Dr. Demento Show (In 3-D)
Dr. Demento Show (Dare To Be Stupid)
Dr. Demento Show (Polka Party)
Dr. Demento Show (Even Worse)
Dr. Demento Show (part of UHF)

Television Appearences:
Seymor, WI concert
There's No Going Home
"River" music video of Hanson with Al
1997 Regis and Kathie Lee interview
American Music Awards (with Coolio)
25th American Music Awards
The Big Al Show 3
T.V. Album commercials
Dr. Demento's Demented Countdown
Cutting Edge Chicago interview
VH1 to One
Wheel Of Fortune (show 1)
Wheel Of Fortune (show 2)
Sqaure One Television; Patterns
The Winan's Real Meaning Of Christmas
VH1 House Of Style
Lifestyles Of The Rich And Famous
Circus Of The Stars
Enetertainment Tonight (UHF)
Enetertainment Tonight (Jurrasic Park)
Space Ghost Coast To Coast
Tom Snyder Show
Comic Relief
Librarian Girl
ALTV 1988
ALTV 1992
ALMUSIC 1993
All of the "Weird Al" Shows
VH1 Behind The Music
Total Request Live (Saga and Pentiums)

If I have a double on my collection list, I'll be happy to trade it if you're interested in trading with it.

Any Questions???
akatimo@juno.com